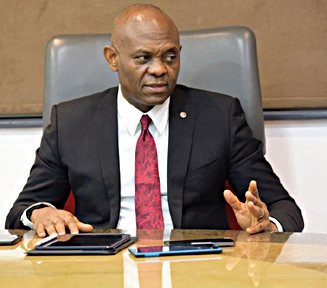 The Chairman of United Bank for Africa (UBA) Plc, has reaffirmed the bank's commitment to spearheading the narrative and discussions that will lead to  Africa's development, growth, and unity.
Speaking at the fifth edition of the UBA Africa Conversations, Elumelu emphasized the bank's pivotal role in driving positive change across the continent and its dedication to unlocking Africa's vast potential.
The bank also reiterated its commitment to promoting gender equality.
The Group Managing Director at UBA, Oliver Alawuba, emphasized the bank's dedication to helping
Africa become the continent of the future and celebrated Africa's rich culture, talent, and diversity.
Speaking on the theme, 'Innovation on the Continent for Growth', he said,  "It  is very apt for our  conversation because of the challenges and the opportunities that Africa as a continent is faced with; but the truth remains that between these challenges and opportunities is a thin line which we believe  UBA Group can help unlock the challenges and engineer prosperity."
On the bank's commitment to promoting gender equality, Executive Director and Chief Executive
Officer, UBA Africa, Abiola Bawuah, said, "As it stands, we have more female board members than any bank, thanks to the Chairman of the board, Tony Elumelu, who believes that women can occupy top roles in organisations and excel. This is very remarkable, and I know that other organisations have started trying to emulate this. So, by this move, we are leading the positive change in Africa, and this is very laudable".