Booming African mobile markets to get a boost from Nordic expertise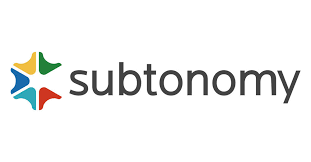 Subtonomy, the leading Network Experience Platform provider in the Nordics, has announced that it will attend AfricaCom in South Africa (8-10 November 2022) to bring its digital client from World class Offering in support of Africa.
The African digital revolution It is time to reassess Africa's place in the global digital market.
Long held back by affordability and availability issues, the advent of cheaper smartphones and higher-capacity, ubiquitous mobile networks have provided a huge springboard for growth.
Internet-savvy young Africans are optimists and opportunists about technology, using it as a platform for their creativity, entrepreneurship and thirst for education.
Already the world leader in mobile money[1]Africa is ready to leap forward, unfettered by legacy technologies and processes, and empowered by a young demographic[2].
The continent's rapid transition to a mobile-first digital economy means it already has more smartphone users than North America, and by 2025 sub-Saharan Africa will have 474 million internet users (39% of the population).[3]).
New demands on the web, new customer expectations Whether using their phones to bank, find work, shop, create, listen to music or watch their favourite shows, young Africans have far exceeded their parents' expectations of mobile services.
While the future of the African mobile market may look promising, it is not without its challenges.
In the coming years, African operators will have to deal with the addition of a large number of new customers.[4] and find cost-effective ways to support them as they transition from 3G to 4G, from feature phones to smartphones, and from simple to complex service offerings.
As if all this were not enough, the expectations of African Generation Z customers are also rising rapidly.
Like their social media friends around the world, they expect uninterrupted, high-quality services backed by world-class 24/7 customer support when things go wrong.
If they don't get it, they are more willing than ever to just walk away.[5].
And this is precisely where African operators can benefit from the experience of other mobile markets such as the Nordic ones.
Operators in the Nordic countries have been pioneering efficient and cost-effective digital customer service for years.
Subtonomy customers, for example, can already automate 75% of customer service across digital channels and increase contact centre efficiency to deliver 60% fewer escalations and 47% faster call handling.
Future-proof support With things moving so fast in Africa, it's hard for operators to profitably manage change or predict what their support operations will look like in a few years.
Will future African customers have VR-based support or will they get help through your digital assistants?
Whatever happens, carriers must squeeze the most value out of their existing equipment to keep costs down and reduce disruption, while innovating their customer support offerings and preparing for what's next.
Fortunately, there is also a win-win here.
Subtonomy's network equipment platform takes data from any existing source, including legacy probes (for example, Amdocs, Anritsu, Commprove, Empirix, Exfo, Polystar, Radcom, Tektronix, Teoco or Viavi), BSS and OSS, data from cells and device data, to provide a real-time 360° View of the real customer experience, empowering 24/7 holistic support.
"As the African mobile market matures, customers will expect better support from operators.
As researcher Herring Shava[6] recently noted, two of the biggest causes of support dissatisfaction are carrier reliability (not doing things when they said they would) and responsiveness (not letting customers know when they intend to fix problems).
We are proud to have helped our customers solve both problems in the Nordic countries and look forward to helping African carriers revolutionize the way they support their customers in the future, giving them happier customers and competitive advantage." Andreas Jörbeck, CEO, Subtonomy To learn more about Subtonomy's offering, operators are invited to meet Subtonomy at AfricaCom 2022, Telcos of Tomorrow booth A52.
Book a meeting here: APO Group representative (malika.bouayad@apo-opa.com).
[1] According to the GSMA, Africa accounts for 70% of the world's $1 trillion in mobile money transactions.
Gen Zers
[2] Africa has the largest number of Gen Zers (also called 'Zoomers') in the world, and more than a billion people under the age of 35.
[3] GSMA forecasts.
[4] By 2025, the GSMA forecasts that Africa will have 120 million new subscribers and 170 million new mobile Internet users, raising the proportion of the population using mobile Internet to 40%.
South Africa
[5] According to a study by BrandsEye (2019), 47.2% of complaints raised by customers in South Africa concerned the quality of customer service.
Approximately 37% complained about the mobile network provider's response time and 44.4% of respondents complained that the network provider did not respond to queries posted on social media.
But in cases where the network provider did respond, 61% of consumers were dissatisfied with the quality of service provided. (NAN)