Forex transactions down 23.59% in Nov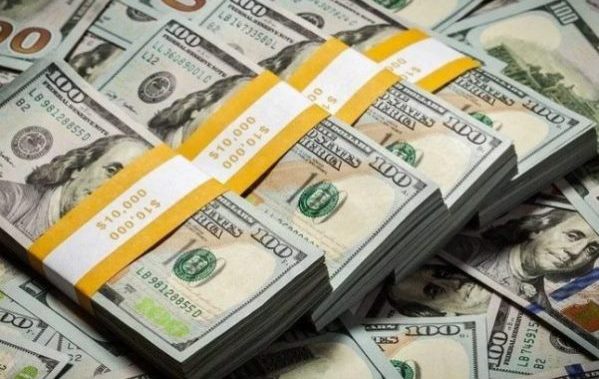 The total foreign exchange (forex) market turnover declined by 23.59 per cent month-on-month (MoM) to N4.28trillion or $10.30billion in November from N5.59 trillion or $13.48billion recorded in October 2021, the FMDQ Exchange has disclosed. 
FMDQ in its Fixed Income and Currencies (FIC) monthly report noted that the MoM decrease in total FX market turnover was jointly driven by the 21.11 per cent or $1.50billion and 26.31 per cent or $1.68billion MoM decrease in FX Spot and FX Derivatives turnover respectively in November.
According to the report, the MoM decrease in FX derivatives turnover was driven by MoM decrease in turnover for FX Swaps, FX Futures and Forwards by 19.94per cent ($0.38billion), 65.28per cent ($1.17billion) and 4.54per cent ($0.12billion) respectively.
The report stated that: "the contribution of FX Derivatives to total FX market turnover decreased by 1.70 percentage points (ppts) to 45.64per cent in November 2021."
In the FX market, Naira appreciated against the Dollar, gaining 0.04 per cent or $/N0.18) to close at an average of $/N414.92 in November 2021 from $/N415.10 recorded in October 2021..
The FIC's report by FMDQ explained that Naira traded within a range of $/N414.30 – $/N415.10 in November 2021 compared to $/N413.55 – $/N422.07 recorded in October 2021.
The report added that turnover in the FIC markets in November 2021 was N15.81trillion, representing a MoM1 decrease of 8.13per cent or N1.40 trillion and a Year-on-Year (YoY) increase of 7.55per cent or N1.11trillion from turnover in October and November, respectively
"Foreign Exchange (FX) and Money Market (mainly Repurchase Agreements [Repos]) transactions remained the highest drivers of market turnover, jointly accounting for 52.95per cent of the total FIC markets turnover in November 2021," the report added. (ThisDay)