Dangote Cement, Int'l Breweries, GTBank drag Nigerian Exchange further down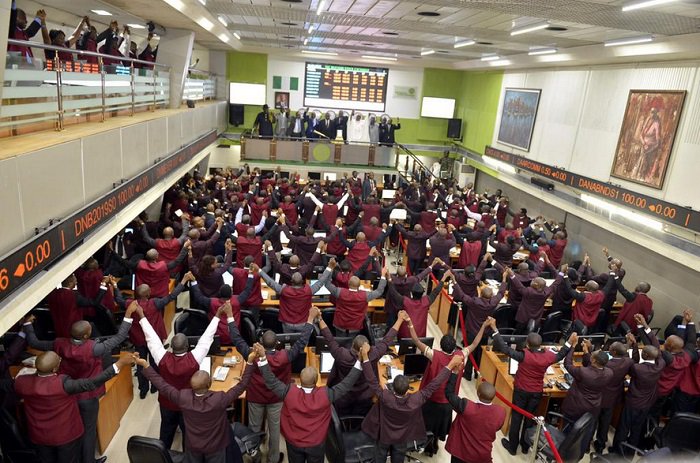 The 5.26% appreciation recorded by the oil & gas sector could not prevent the Nigerian Exchange from declining further on Wednesday.
The benchmark index dipped further by 1.3% to close at 38,781.48 points, on the back of losses in Dangote Cement, International Breweries, and GTBank as the market capitalization lost ₦274.2billion to ₦20.3trillion and YTD loss worsened to -3.7%.
The volume and value of equities traded were up 2.8% and 7.7% to 259.5m units and ₦1.9bn respectively, with FBNH (69.5m units), TRANSCORP (36.7m units) and ZENITH (16.6m units) emerging most active in terms of volume, while FBNH (₦514.3m), ZENITH (₦366.4m) and NESTLE (₦170.1m) led by value.
The Oil & Gas sector was the top gainer, appreciating 2.0% due to buying interest in SEPLAT (+3.6%).
On the other hand, the Insurance sector led the laggards, down 1.6% due to profit-taking in AIICO (-4.7%) and CUSTODIAN (-3.3%).
The Banking and Consumer Goods sectors also declined 0.2% and 0.1% respectively on the back of sell-offs in GUARANTY (-0.5%), ACCESS (-1.3%), INTBREW (-8.8%), and GUINNESS (-5.8%).
Also, the Industrial Goods index declined 3bps due to price depreciation in DANGCEM (-7.3%).
CHIPLC (+10.0%), PORTPAINT (+8.3%) and ROYALEX (+7.1%) were the top gainers while FTNCOCOA (-10.0%), NEIMETH (-8.9%) and INTBREW (-8.8%) were the top decliners.