Nigerian Exchange gains 0.43%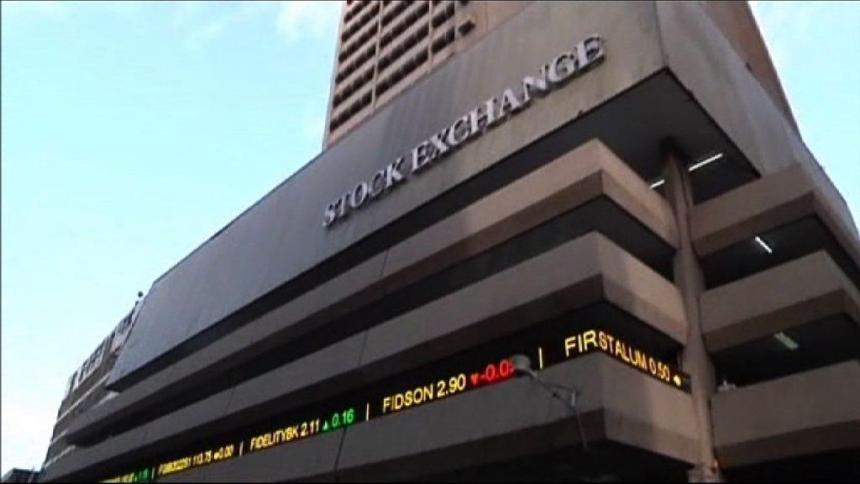 The Nigerian equity market appreciated 0.43% on Friday, extending the bourse's uptrend to six consecutive trading sessions. 
The All-Share index added 170.02 points or 0.43% to close at 39,301.82 while market capitalization gained N89 billion or 0.43 per cent to close at N20.568 billion from 20.479 Nbillion reported on Thursday.
Triple G led the winning chart in percentage terms, gaining 9.23 per cent to close at 71k per share, Sovereign Trust Insurance gained 8.70 per cent to close at 25k, while Stanbic IBTC Group added 8.70 per cent to close at N50 per share.
Academy Press added 8.11% to close at 40,000, while Regal Insurance rose 8% to close at 27,000 per share.
On the other hand, Union Dicon topped the losing chart in terms of percentage, falling 9.59 per cent to N9.90 per share.
Linkage Insurance trailed 4.76 per cent to 80k, while Cornerstone Insurance lost 3.70 per cent to 52k per share.
FTN Cocoa fell 2.50 per cent to 39k, while Transcorp also lost 2.50 per cent to 80k per share.
Access Bank topped the activity chart with the exchange of 46.79 million shares valued at N351.76 million in 346 trades.
Guaranty Trust Bank represented 42.67 million shares valued at N1.33 billion in 336 transactions, while Linkage Assurance traded 29.78 million shares valued at N23.72 million.
FBN Holdings traded 22.83 million shares valued at N 169.95 million, while United Bank for Africa sold 21.29 million shares valued at N 158.88 million in 235 transactions.
In total, investors sold 287.04 million shares worth N3.04 billion traded in 3,578 deals.
That's against 228.12 million shares valued at N2.64 billion traded in 3,657 transactions on Thursday.