Industrial Goods Sector Lifts Nigerian Equity Market 2.2% This Week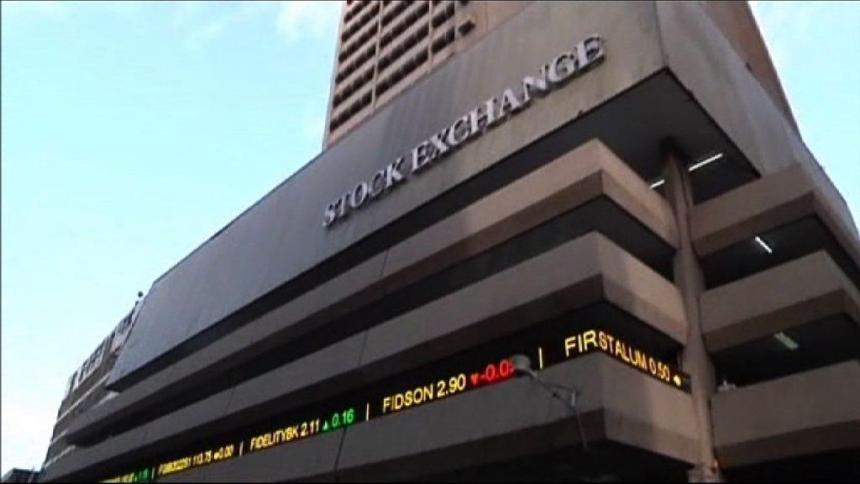 The Industrial Goods sector spurred the Nigerian equity market to gain 2.2% this week, rallying three out of the five trading sessions.
As investors cherry-picked bellwether stocks, the NSE All-Share Index rose 2.2% week-on-week to settle at 38,382.39 points, YTD loss improved to -2.6% while market capitalisation increased ₦436.3bn this week to settle at ₦20.5trillion.
The Industrial Goods sector made the high leap, appreciating 2.9% this week due to gains in BUACEMENT (+5.1%) and DANGCEM (+2.3%).
It was followed by the Consumer Goods index rose 1.4% w/w due to buying interest in GUINNESS (+18.6%) and INTBREW (+11.8%), while price uptick in MTNN (-+1.9%), LASACO (+6.6%) and SOVRENIN (+4.3%) buoyed performance in the AFR-ICT and Insurance indices by 0.9% w/w apiece.
The Oil & Gas and Banking indices advanced 0.7% and 0.2% w/w respectively following strong demand for STANBIC (+30.0%), STERLNBA (+13.4%) and OANDO (+8.2%).
The average volume of equities traded dipped 34.7% to 306.0 million units while the average value traded increased 10.6% to ₦4.3billion.
The top traded stocks by volume were UBN (317.3m units), GUARANTY (154.9m units) and DANGSUGAR (116.1m units) while GUARANTY (₦4.8bn), MTNN (₦3.1bn), DANGSUGAR (₦2.0bn) led by value.
The top-performing stocks for the week were STANBI (+30.0%), JBERGER (+20.9%) and GUINNESS (+18.6%) led 43 other gainers, while LIVESTOCK (-15.5%), CHAMPION (-13.1%) and MRSOIL (-9.7%) topped 12 other laggards.