Census: NPC completes 13 phases of enumeration area in Kwara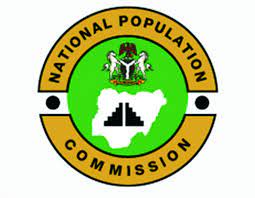 The National Population Commission has completed 13 out of 15 phases of Enumeration Area Demarcation in Kwara State.
The Federal Commissioner of the Commission in the State, AbdulRasaq Folorunsho Gidado, disclosed this in a chat with newsmen in Ilorin the state capital, North Central Nigeria.
Gidado, a one time Chief Press Secretary and Special Assistant on media in Kwara state, noted that all the necessary preparation towards conducting a transparent population and housing census have commenced, especially with the commencement of the Enumeration Area Demarcation which would ensure that the country has a proper census.
The Federal Commissioner who said the present figure of Nigeria's population was based on projection, noted however that, it would be challenging to know the exact population of the country since Nigeria had not been able to hold a census in the last fifteen years
Asked when the country would have another population census, he noted that President Muhammadu Buhari had the sole right to make the proclamation.
Gidado attributed to lack of political will from the previous governments for not having headcount in Nigeria every ten years, adding that the last census was conducted in 2006.
According to him, based on the United Nations recommendation, the country supposed to be having headcount every ten years, pointing out that the previous governments lacked the political will to conduct a census.
Gidado explained that the population census helps the government to have reliable data of its citizens for national planning.
The Federal Commissioner however disclosed that plans are underway to digitize the population of the country, attributing the challenges confronting the Commission to funding and lack of necessary logistics.
He, therefore, appealed to the state government, traditional institutions, communities and well-meaning individuals to support the Commission in the task of ensuring that the Commission discharges its duties without hitches.