Naira resumes free fall, depreciates to N890/$ at parallel market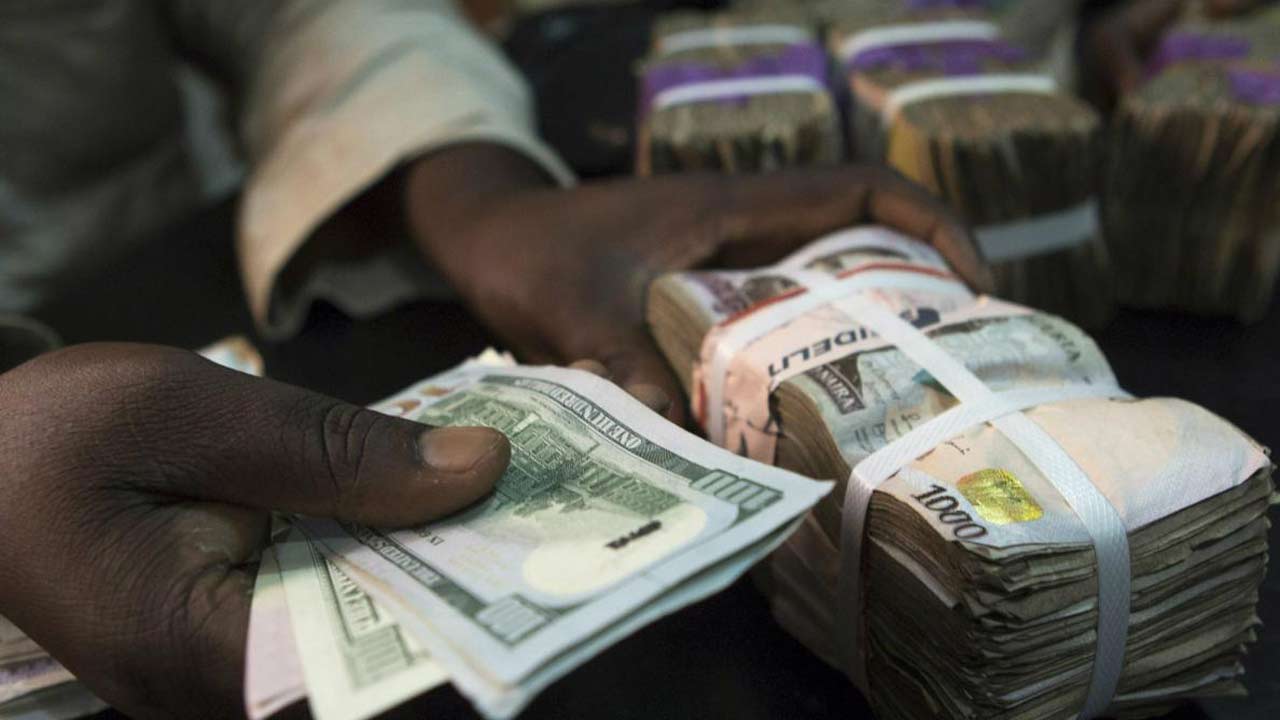 •Stock investors' wealth rises by N160b in three trading days
Barely a week after it started recording some gains, naira appears to have resumed free fall, touching N900/$ at the parallel market. The local currency recorded some gains after President Bola Tinubu met with the Central Bank of Nigeria (CBN) leadership last two weeks to discuss how to save the currency from debauchery. The Guardian reported that it appreciated to N820/$ early last week.

The appreciation seems to be short-lived as naira resumed a fresh crisis at the beginning of the week. The Guardian learnt that the currency was trading around N890 to a dollar in Abuja yesterday.

In Lagos, the situation is about the same even as speculative trading seems to be rearing its ugly head once again. At the Exporters' and Investors' (I&E) window, naira traded at N773.42/$1, 0.4 per cent lower than N770.72/$1 it closed on Tuesday.

Meanwhile, the market capitalisation of listed equities, which stood at N35.7 trillion when the market resumed for the week on Monday, appreciated by N160 billion to close at N35.84 trillion yesterday.

Also, the all-share index (ASI) gained 0.4 per cent from 65,200.75 to 65, 492.92. The upturn was driven by price appreciation in large and medium capitalised stocks amongst which are Transcorp Hotel, Dangote Sugar Refinery, Transnational Corporation (Transcorp), Computer Warehouse Group (CWG) and Vitafoam Nigeria.

As measured by market breadth, market sentiment was negative, as 26 stocks lost relative to 22 gainers. Associated Bus Company emerged as the highest price gainer of 9.62 per cent to close at 57 kobo.

Thomas Wyatt Nigeria followed with a gain of 9.3 per cent to close at N1.41, while Transcorp Hotel advanced by 8.99 per cent to close at N40. Courteville Business Solutions rose by 8.33 per cent to close at 65 kobo, while Transcorp appreciated by 7.14 per cent to close at N4.80 kobo.

On the other side, Conoil led others on the losers' chart with 10 per cent to close at N99. John Holt followed with a decline of 9.38 per cent to close at 29 kobo, while Mutual Benefits Assurance shed 8.75 per cent to close at N2.92 kobo.

Tantalizer went down by 8.33 per cent to close at 33 kobo, while Eterna depreciated by 8.24 per cent to close at N15.60 kobo. The total volume of trade increased by 18.69 per cent to 348.323 million units, valued at N4.048 billion, and exchanged in 6,237 deals. Transactions in the shares of Transcorp led the activity with 144.711 million shares worth N682.613 million.

Universal Insurance followed with an account of 27.531 million shares valued at N5.638 million, while Dangote Sugar Refinery traded 316.124 million shares valued at N632.58 million.

Fidelity Bank traded 15.804 million shares worth N111.214 million, while Consolidated Hallmark Insurance traded 15.776 million shares worth N13.001 million.