Despite naira scarcity, e-payment falls to N37.67tn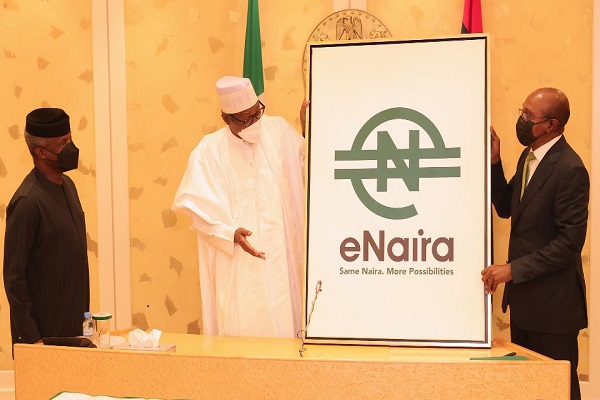 Cashless transactions fell to N37.67tn in February 2023 as Nigerians had to grapple with failed and delayed cash transfers.
This was a 4.83 per cent fall from the N39.58tn that was recorded in January according to new data from the Nigeria Inter-Bank Settlement System on Monday.
The data revealed that e-payment gateways were used 901.46 million times, a 41.29 per cent increase from the 638 million times they were used in January. Despite an increase in usage, the total value of cashless transactions fell in February, indicating an increase in the number of failed transactions.
The NIBSS has not updated its efficiency platform portal, which states the number of failed transitions and more, since 2020.
As the major payment switch in the country, the NIBSS records cashless transactions from the Nigeria Instant Payment System and Point of Sales terminals. In February, the total NIP (instant payments) fell to N36.79tn from N38.772tn in January.
The data from NIBB showed continued patronage of PoS terminals as the value of PoS transactions grew from N807.16bn in January to N883.45bn in February.
Related News
E-payment falls to N37tn as failed transactions mount
Mr President, obey the Supreme Court
Naira redesign or scarcity: The takeaways
Since the Central Bank of Nigeria announced its naira redesign policy and withdrawal limits, in 2022, Nigerians have had to adopt electronic forms of transactions.
While announcing its policy, the apex bank said, "The maximum weekly limit for cash withdrawals across all channels by individuals and corporate organisations shall be N500,000 and N5m respectively."
It added, "Customers should be encouraged to use alternative channels (Internet banking, mobile banking apps, USSD, cards/POS, eNaira, etc.) to conduct their banking transactions."
However, the pressure of increased electronic payment has overwhelmed the banking sector, leaving many customers stranded. Many bankers have suggested that some of these failures have been because the NIBSS didn't increase its capacity for the increase in the volume of transactions.
Some experts have also stated that a lot of failing transactions are a result of poor network infrastructure.
The President of the Bank Customers Association of Nigeria, Dr Uju Ogunbunka, recently told The PUNCH, "You know the banks do not provide network services. Based on what we found out, there was a failure in the network system."