Nigerian private sector kicks over new beverages tax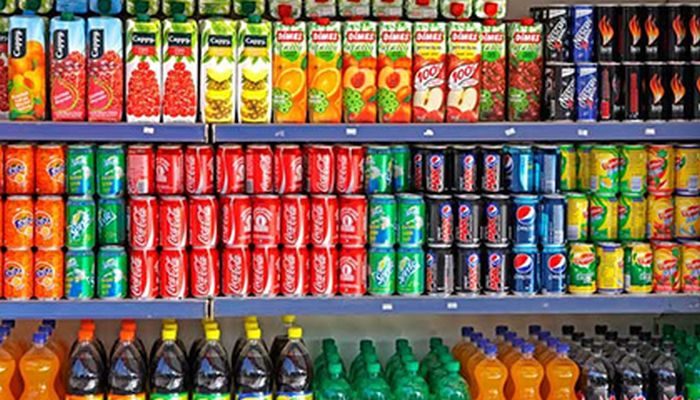 Nigerian organised private sector has frowned at the newly introduced excise duty of N10/litre on non-alcoholic, carbonated and sweetened beverages, saying it would have an adverse impact on the country's economy.
Segun Ajayi-Kadir, Director-General, Manufacturers Association of Nigeria (MAN) in a statement on Thursday likened the new tax to leading the goose that lays the golden eggs led to perdition.
"Seeing that the affected sub-sector has contributed most significantly to the economy and taxes, despite the debilitating impact of Naira devaluation, the inadequacy of forex and the COVID-19 pandemic. Food and beverage contributed the highest (38%) of the total manufacturing sector to the GDP! It comprises 22.5% of manufacturing jobs and generates more than 1.5 million jobs. So, this excise would certainly cast a sunset to this performance," he said.
However, Boniface Chizea, Managing Consultant, BIC Consulting Services Ltd, argued that the newly introduced excise duty of N10/litre on non-alcoholic, carbonated and sweetened beverages is a targeted tax that will benefit the Nigerian economy by ramping up its revenue-GDP ratio, which is one of the lowest in the Sub-Sahara region.
"The government needs to do everything to ensure revenue is augmented. From the point of the economy, it is agreed that we have issues with revenue. It is also agreed that there are linkages in the system," he mentioned.
He also said that carbonated drinks are associated with health challenges like diabetes, obesity, etc. so the new tax may help reduce their consumption.
Ajayi-Kadir further stated that the adverse impact of the excise on non-alcoholic beverages may rubbish its gains as it may likely cause a 0.43% contraction in output and about a 40% drop in total industry revenues in the next five years.
He added, "The revenue aspirations of the government in introducing this excise may not be justified in the long run.   Let us look at it this way. The government is estimated to generate an excise tax of NGN NGN81bn between 2022-2025 from the group. This will not be sufficient to compensate the corresponding government's revenue losses in other taxes from the Group. For instance, the corresponding effect of reduced industry revenue on government revenues is estimated to be up to NGN142bn contraction in VAT raised by the sector and NGN54bn CIT reduction between 2022 to 2025. This is not to mention the potential negative
He noted that the newly imposed tax will grossly impact the small and emerging business owners in the non-alcoholic beverage sector.
"Nigeria is the 6th highest consumer of soft drink, but per capita consumption is low. Introducing excise will easily reduce production capacity causing manufacturers to struggle to meet investor commitments as well as cause investors to take investments to other countries.
"A decrease in production levels or ability to purchase raw materials as a result of the introduction of excise tax will result in reduced profits for the supply chain players in the non-alcoholic beverage sector."
The MAN Director-General explained the new excise duty will have an unpleasant impact on employment, households and consumers, with the country's unemployment rate currently at about 33.3%.
"A further cut in jobs for an industry that employs over 1.5 million people, directly and indirectly, will worsen the unemployment position in the country resulting in an increase in social vices and moral decadents
"There will certainly decline private households/ consumers purchasing power as they earn income mostly by supplying labour to the industry and from owning a share in industry capital. households in turn use this earned income to purchase food, shelter and products from these manufacturing industries. An introduction of an additional tax will cause manufacturers in a bid to offset tax and maintain profit raise prices of their products to higher rates thus shifting tax incident to consumers," he asserted.