ICPC tasks airport workers on accountability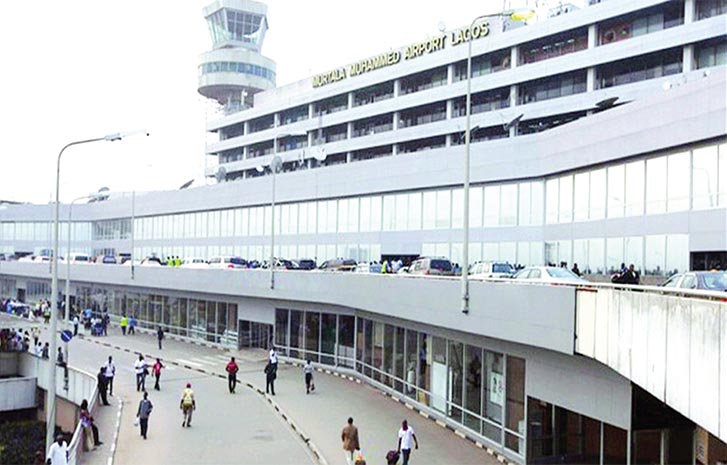 The Independent Corrupt Practices and other Related Offences Commission, ICPC has called on staff of the Federal Airport Authority of Nigeria (FAAN) to display a high level of transparency and accountability in carrying out their duties.
The Chairman of ICPC, Professor Bolaji Owasanonye, made the call in Ibadan, on Tuesday, at a 2-day anti-corruption sensitisation programme held at the Ibadan Airport and organised by the Anti Corruption and Transparency Unit (ACTU) of FAAN.
Owasanonye, who was represented at the occasion by Mr Japhet Udeani, a staff of ICPC, emphasised that the airport was the gateway of every nation.
He said there was a strong need for airport workers and staff to be corruption-free.
He asserted that it is no news that corruption is the greatest tragedy and main obstacle to the stability and growth of developing countries, which Nigeria is not exempted from.
The Chairman stated that: "The many faces of corruption and the various ways it affects and impacts on the socio-economic and political systems of our country and the continent are too glaring."
Corruption-free
He further maintained that making public service systems corruption-free and efficient requires sincere commitment and diligence from all citizens, more so public servants in public institutions, urging all the staff of FAAN to always do the right things even when no one was watching.
The ICPC boss commended the FAAN Director, Rabiu Yadudu, and the management team of FAAN for organising the programme.
He appealed for more support for the ACTU of FAAN to be able to carry out its duties diligently, so as to help the management in checkmating the incidences of corruption and other related vices.
The representative of the ACTU of FAAN, Mrs Helen Akinkugbe, disclosed that the sensitisation/enlightenment programme was designed for all FAAN staff, stakeholders and the general public at the Ibadan airport, in order to create anti-corruption awareness and curb corruption and corrupt practices at the nation's airports.
Akinkugbe observed that the tasks before the ACTU were arduous and required courage and commitment, however, pledging that the unit would assiduously execute its functions and achieve the objectives for which it was established by the Nigerian Government.
Support
She also sought the support and cooperation of FAAN management, staff, stakeholders in the aviation industry and the general public to achieve success.
In her lecture at the event, the Secretary of FAAN ACTU, Mrs Njideka Nwobu, called for a collective effort in eradicating corruption in workplaces.
The reaffirmed that extortion of passengers, bribes, gratification, lobbying of posting and fraud, among others are against the job ethics.
She enjoined all FAAN staff to imbibe transparency and accountability in the course of performing their duties.