Osinbajo urges economic to redeem pledge to developing countries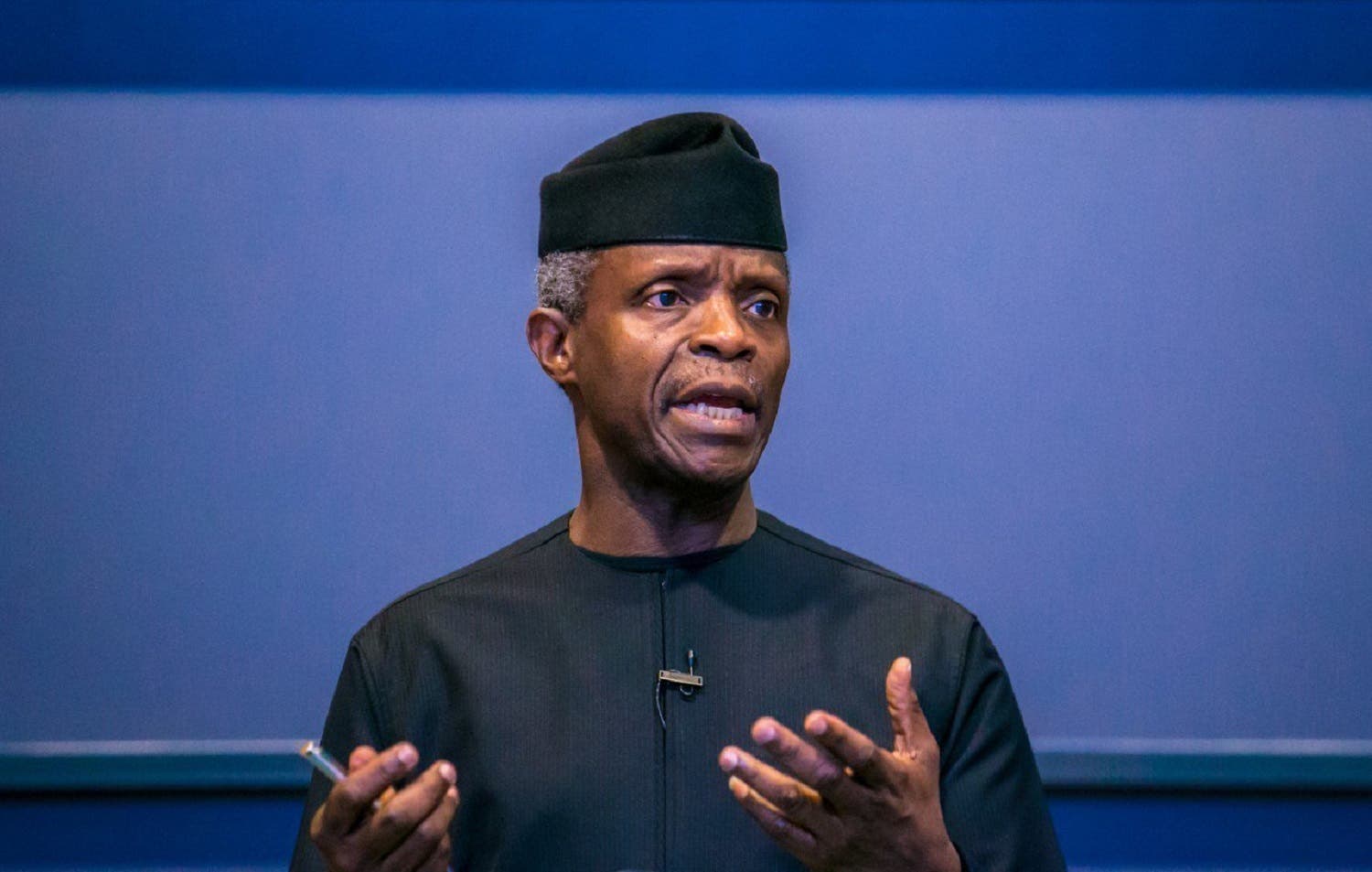 Nigeria's Vice President, Prof. Yemi Osinbajo has challenged members of the Organisation for Economic Co-operation and Development (OECD) to be faithful to their promise of $100billion per year to developing countries towards achieving zero emission by the year 2050.
Osinbajo spoke on Tuesday in Abuja during the conversation session of the 27th Nigerian Economic Summit moderated by the former Chairman of the Nigerian Economic Summit Group, Kyari Bukar, and the Country Director of the Ford Foundation, Chi-Chi Aniagolu Okoye.
Insisting that it is time for hard bargaining as the campaign for zero-emissions continues, Vice President Osinbajo said African countries must not shy away from stating that the worst pollution was not done on the continent.
"We mustn't be shy of stating very clearly that yes, we are part of this movement for zero-emission and we believe in it, but we are not the worst polluters and we are being asked to make the greatest sacrifice.
"Today, we are experiencing severe manifestations of climate change, flooding in various parts of our country, but these manifestations of climate change were not caused by us, but we receive practically all of the problems associated with it."
Existential challenges
Prof. Osinbajo pointed out that it was necessary for the world to look at the existential challenges that confront developing countries, even as issues about climate change are being discussed.
"I think that what is crucial is for us to pay attention to this because the world is confronted by the climate crisis and we are part of the world.
"But we are also confronted with an existential crisis of poverty and even of maternal mortality and all of the various challenges that come with extreme poverty.
"So, while the wealthier countries are focused on climate change and climate change alone, we have to focus, not just on climate change, but access to energy, which is the major constraint that we have.
"We also have to continue reminding ourselves and reminding policymakers that even in terms of how much pollution that we are responsible for, it is a minor fraction to what the rest of the world is responsible for.
"For example, the US does 15.5 tons per capita of emissions. We here at the average in Africa is about 0.1% and we have far less power; we have far less access to energy.
"So, the truth of the matter is that this transition to zero-emission by 2050 or 2060 or whenever must be based on fairness, equity and justice, and I think it is important for us to keep emphasizing this and to also negotiate this.
"So, we shouldn't be negotiating just national contributions, which is what we spend a lot of our time doing, we must negotiate the terms of this transition. "
Value addition
In response to a question on what Nigeria is doing to grow its economy by double-digit, Vice President Osinbajo said that "the overriding theme for me is the whole question of an economy that focuses on value addition as opposed to selling raw materials or selling oil without the value addition that is required."
He noted that while poor power supply could constitute a drag on economic growth, examples of countries like India have shown that power is not totally a hindrance to productivity.
"There are all sorts of incredible examples of even where people have power constraints even in India; these are cost issues.
"Yes with improved power, you can actually produce cheaper, but this should not be a hindrance."
Osinbajo also spoke on population growth; the need to have an educated populace to drive the economy and gender equality and its impact on productivity.
"You will find immediately that there will be some constraints for example population growth at the rate that we are going. Population growth is also an issue, especially where productivity isn't matching population growth.
"That population also requires education. Of course, we know that the vast majority of our population are young people, but that is also the strength of our nation, the strength of our economy."
He said giving education to the population is a crucial part of being able to grow the economy, noting that what is required is "relevant education, education that emphasizes critical analysis; that emphasizes collaboration, which is some of the critical issues today; an education that also emphasizes technology."
Prof. Osinbajo said that the whole range of human capital development depend on accessible healthcare, gender equality and ensuring that people are healthy and able to be productive. (VON)