UNDP, Abia, Imo launch economic initiative to support 11,000 people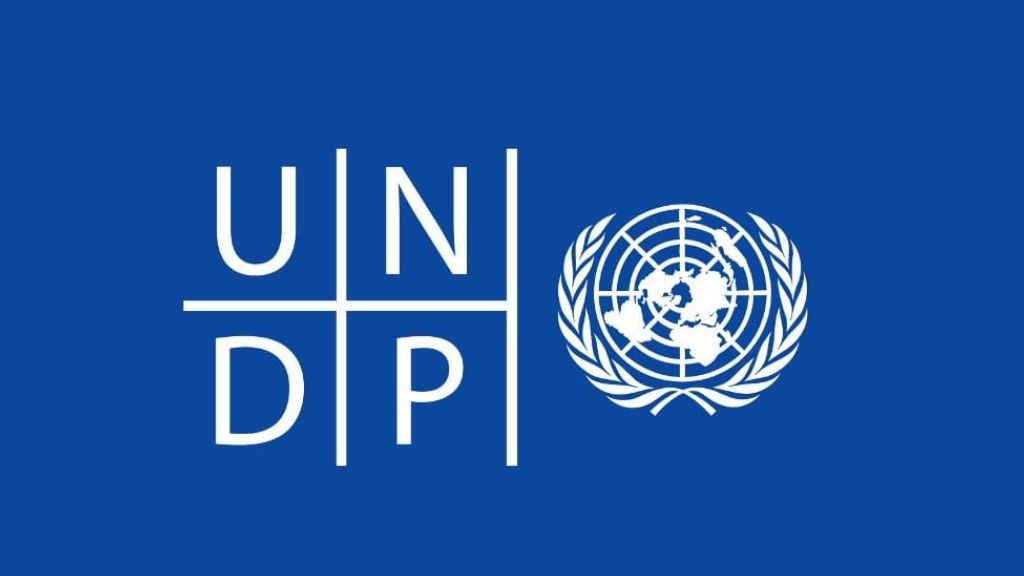 The United Nations Development Programme (UNDP) in partnership with Imo and Abia State Governments, have launched an economic revitalisation programme to support 11, 000 people in vulnerable communities in both states, with a total contribution of nearly N400 million.
This was part of efforts to support communities deeply affected by the socio-economic impact of the COVID-19 pandemic.
Food security and social cohesion
The initiative which was launched in Owerri, Imo State, aims to strengthen the economic capacities of communities affected by the pandemic, maintain livelihoods and business continuity, improve food security and social cohesion and provide support to start-ups and Micro, Small and Medium Enterprises (MSMEs).
The pandemic has created a global health and socio-economic crisis that has disrupted lives and may leave millions vulnerable for years to come. UNDP is drawing on lessons learned and an ever-changing context to ensure that COVID-19 support is dynamic and flexible.
To this, the UNDP Assistant Administrator and Regional Director for Africa, Ms Ahunna Eziakonwa, commended the governments of Abia and Imo States for swiftly rising to the challenge and implementing initiatives to support economic recovery.
Special youth empowerment
Such initiatives include the Abia State Education for Employment Programme and the Imo State Special Youth Empowerment and Intervention Programme.
Ms Eziakonwa reiterated that "UNDP will continue to support to Imo and Abia State Governments in their efforts to strengthen youth employment, promote innovation and the attainment of the SDGs, and other actions to accelerate progress to achieve transformative and developmental impact.
She stated that; "Fostering youth and women economic empowerment and innovations is critical for Abia and Imo State's economic growth and is a key to reducing insecurity.
The revitalisation of the economy will not be an easy journey. However, with the support of the right stakeholders, we can be assured of a positive outcome. Young people in this country are ready and eager to contribute to local and national development."
Responding to the gesture, the Governor, Imo State, Senator Hope Uzodinma commended UNDP's action and reiterated the Government's commitment to providing support to the people affected by the socio-economic fallout of the pandemic in his state.
"The government of Imo State is eager to create opportunities for citizens to live a prosperous life and contribute to the development of the region. The launch of this programme will contribute to reducing the level of poverty among citizens and help vulnerable families to meet their immediate needs. We thank UNDP for this initiative, and we hope that this will help complement our efforts in deploying assistance to SMEs, vulnerable groups in the State."
The COVID-19 pandemic, as well as the growing insecurity concerns in the south-east, is currently escalating the loss of economic and livelihood opportunities for the most vulnerable communities, especially youth and women.
Three out of Imo State's 27 Local Government Areas (LGA) (Owerri Municipal, Owerri North, and Owerri West), which have particularly been impacted by the second wave of the pandemic, were identified as priority beneficiaries for the launched programme.
Willingness to collaborate
The Governor Abia State, Okezie Victor Ikpeazu, stressed the state's willingness to collaborate with stakeholders to enable the partnership to go a long way in alleviating the plight of vulnerable people in Abia State. "We commend UNDP for this laudable initiative. We assure you that we are ready to partner and collaborate to see that we support vulnerable groups, especially youth and women."Target locations in Abia State will cover LGAs in Abia North, Abia South and Abia Central," he explained.
The vulnerable household beneficiaries that will be chosen from the National Social Register (NSR) and State Government's database, with coordination from the State Coordinating Operating Unit (SOCU), and verified by the State SDG Office, will receive four rounds of cash transfers of NGN 5,000, paid as one lump sum of NGN 20,000 per household.
One disbursement of $300 (USD) cash transfer grants will be provided to selected MSMEs and informal businesses will receive $100 (USD), which will be monitored by an independent Implementing Partner (IP). The programme will last for a period of 4 months
The list of selected MSMEs will be collected from existing State Government registers, NGO databases and will include a selection of vulnerable micro and informal businesses coordinated by the State SDG office. (VON)