Customer service week: Arik Air serenades, gives gifts to passengers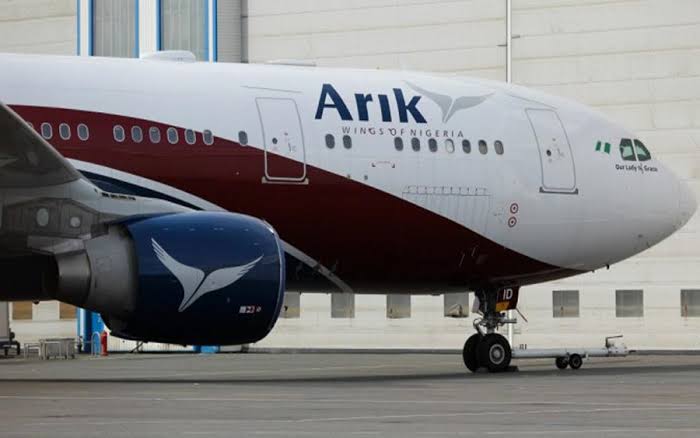 Arik Air is celebrating the 2021 customer service week in style as passengers and stakeholders alike are in for a great time.
The 2021 customer service week kicked off on Monday and will run through Friday, October 8.
The Theme for the 2021 customer service week is 'Power of Service'. It is a celebration of the people on the frontlines who made a difference in the lives of their customers.
Yesterday, October 4, Arik Air entertained passengers at its counters in Lagos, Abuja and Port Harcourt with piano and violin thus making the check-in procedure a pleasurable one.
Passengers also stand a chance of winning branded gift items like towels, thermal mugs, desk pen holders and umbrellas onboard selected flights.
Arik Air Chief Executive Officer, Captain Roy Ilegbodu said: "It is time again to celebrate our loyal customers for believing in us and standing by the airline all through the year. We are using the week to thank customers for their patronage and demonstrate our commitment to customer satisfaction. On this occasion of Customer Service Week, we restate our commitment to rendering memorable experiences at all our service points."