World Clean Up Day: Sterling One Foundation adopts year-long cleaning of two beaches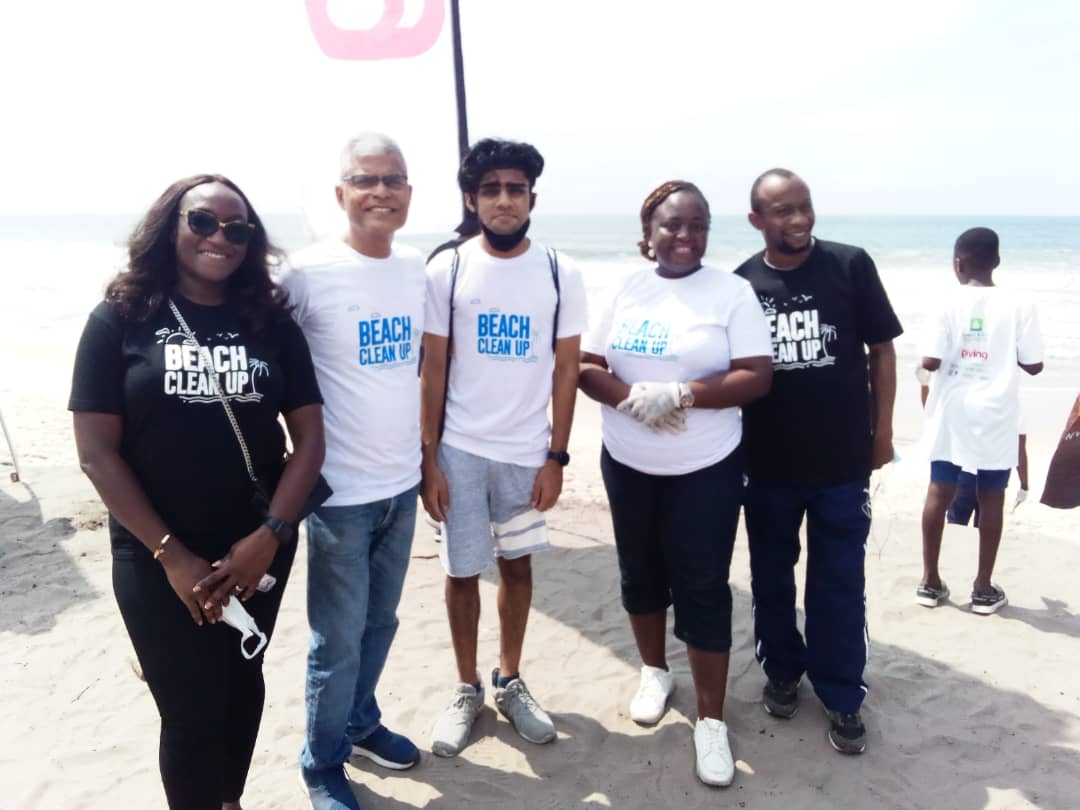 Sterling One Foundation on Saturday adopted the clean-up of Lafiaji and Iwerekun beaches in Lagos as part of activities to mark the 2021 World Clean-Up Day.
Mrs Olapeju Ibekwe, Chief Executive Officer (CEO), Sterling One Foundation expressed delight in welcoming many volunteers who turned out to join in the execution of the clean-up exercise of the beaches.
Ibekwe said that the beach adoption and clean up exercise, which began with Eleko, and Alpha beaches were part of the programme designed by the foundation to rid Nigeria's beaches of waste and make them a better environment for tourists while fighting plastic pollution. The programme was also designed to build the capacity of the youth and women in the community on recycling and proper waste management including creating jobs for them.
She expressed gratitude to the foundation's partners and volunteers for making the exercise an extremely successful one.
The CEO noted that the foundation was passionate about creating an environment that would be safe and healthy for all to live in and reiterated commitment to working with various partners across the public and private sectors including civil society groups to heed the clarion call to keep our environment orderly and functional through sustainable living actions, initiatives, and regular cleaning.
Also speaking, Mr Emmanuel Etomi, General Manager, Corporate Services, First Exploration and Petroleum Development Company Limited expressed delight in the partnership with Sterling One Foundation to ensure that the four already adopted beaches were cleaned up weekly and sustainably.
Etomi said that we had just one planet to live in and as such everyone should play a critical role in making it a haven for human habitation.
For Mr Alexander Akhigbe, CEO, African Clean up Initiative (ACI), clean up exercises should be undertaken by all for the common good of the environment and man. Akhigbe said that the newly adopted beaches would be cleaned weekly for at least two years.
He called for collaborative efforts of all in ensuring that the environment was rid of wastes.
Mr Kush Rajurkar, an Indian, studying at the American International School, who volunteered for the cleanup exercise, expressed gratitude for the opportunity to engage in the exercise.
Rajurkar said that COVID- 19 restrictions had prevented him from taking part in the exercise of caring for the environment with other volunteers.
He said that as the effects of the pandemic continued to subside, he would make himself available again for clean up exercises when the need arises.
The News Agency of Nigeria (NAN) reports that Sterling One Foundation began its beach adoption and clean up exercise earlier this year with the adoption of Eleko and Alpha beaches.
The adoption of Lafiaji and Iwerekun beaches today bring to four the number of adopted beaches. (NAN)