President Buhari tasks data/biometric collection agencies on data harmonisation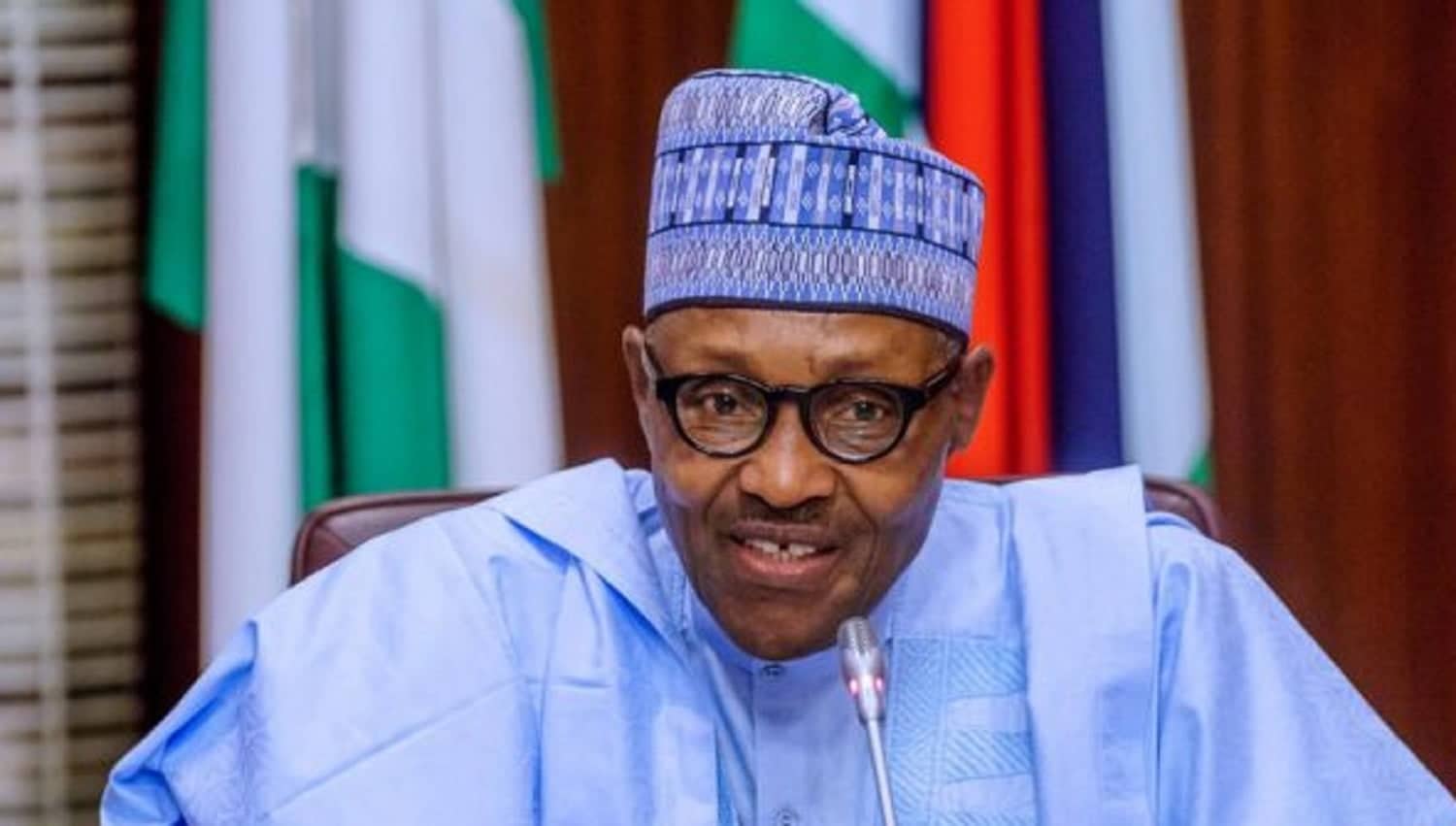 President Muhammadu Buhari has instructed all government data and biometrics collection agencies to harmonise their data collection before the end of his second tenure in 2023.
The President stated this on Thursday at the 3rd National Identity Day celebration with the theme: "Identity; a tool for Sustainable Digital Economy and National Security."
President Buhari represented by the Minister of Communications and Digital Economy Professor Isa Pantami said "I have instructed the Minister of Communications and Digital Economy Prof. Ibrahim Pantami and all other government agencies that collect data and biometrics to harmonise all the data they have collected so that Nigeria can have a central database before the end of my tenure."
The President added that "with the right database in place, it will guide government to plan and take critical decisions on education, health agriculture and also guide government to come up with effective national policies for issues concerning women, children and unemployment"
Efficiency of NIMC
He commended NIMC on its enhanced efficiency within the last 11 months under the supervision of the Federal Ministry of Communications and Digital Economy and launched and unveiled 3 indigenous innovative solutions developed to enhance Digital Identity enrollment in Nigeria.
The Minister of Communications and Digital Economy Professor Isa Pantami represented by the Permanent Secretary, Mr Bitrus Nabasu said that "As a country, we seek to use efficient ways to deploy national identity trust systems not only to deliver government services in areas such as social welfare, taxes, voting, health administration, security, and education but also to build an indigenous digital economy that will stimulate the private sector and make it thrive."
Professor Pantami further noted that "with an efficient, secure, accessible, and reliable National Identity Infrastructure, we can empower Nigerians to exercise their rights and responsibilities fairly and equitably, thereby driving social inclusion. Hence, the unprecedented approval of N25 billion by the Federal Executive Council for upgrade and replacement of the NIMC Identity Infrastructure."
National identity celebration
On the importance of celebrating the national Identity, he said "at the heart of today's celebration is the need to raise awareness and sensitize the citizenry about the pivotal role of digital identification in Nigeria. Our enthusiasm to build a local digital economy, curb widespread economic and social exclusion is hinged on the necessity to assign every Nigerian and legal resident with a unique identity."
According to Pantami, you can link your phone lines with your NIN through the NIMC App without physically going to any telecoms provider.
"As part of our efforts to make it easy for citizens to link their NIN to their phone numbers, we developed a mobile app that allows users to do so without having to physically visit any telecom company. It also enables users to download the improved NIN slips and use mobile IDs as a valid and secure means of identification," he said.
He reiterated the president's call for all stakeholders to collaborate and provide Nigeria with a single database.
"I urge all functional data providing agencies of government as well as all government institutions offering services to harness resources, harmonize and align their operations with NIMC", he added.
The Acting Chairman Governing Board of the NIMC, Bello Ibrahim, in his welcome address stated that no country can thrive in the 21st century without a functional and reliable national identification system. And government can plan with it for national development.
No country can thrive in this 21st century without a functional and reliable system of national identification.
Without this, the government won't be able to effectively deliver public services to citizens and private institutions would struggle to serve their customers seamlessly," he said
He also spoke on the importance of a genuine and reliable national identification system to e-commerce.
"In the absence of a robust authentication platform, people won't feel comfortable accessing online portals or tools, thereby eroding every effort at economic inclusion," he added
NIMC enrolment centres
The Director-General National Identity Management Commission NIMC, Aliyu Aziz, said the commission has over 8000 enrolment centres across the country.
"We engaged over 200 private and public partner organizations for data capture services with over 8000 registration centres nationwide. These partners have captured and generated over 20 million NIN in the past nine months resulting in over 63 million unique NINs in the National Identity Database. And also the execution of financing agreement with the three development partners namely the World Bank, French Development Agency (AFD) and European Investment Bank (EIB) amongst others."
The Commission also unveiled three indigenous innovative solutions developed to enhance Digital Identity enrolment in Nigeria: NIMC MobileID App, Tokenization and Contactless enrolment solutions. (VON)