Total, MTNN, others reverse Nigerian equity market downtrend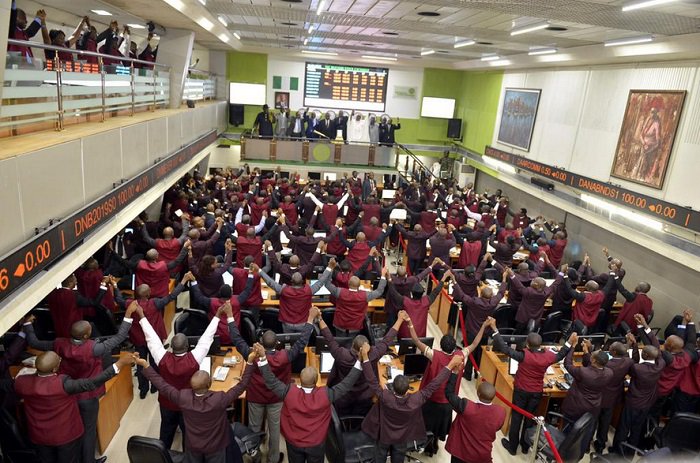 The Nigerian Exchange (NGX) reversed its downtrend on Wednesday, driven by gains recorded Total, MTNN and others.
 The All-Share Index rose by 0.04 per cent or 15.31 basis points from 37,857.24 basis points to 37,872.55 basis points, the Market Capitalization increased from N19,724 trillion to N19,732 trillion by N8 billion.
At the close of trading activities, investors traded 197.2 million units of shares valued at N2.140 billion in 3,610 deals where 18 stocks appreciated, 11 declined as all others closed flat.
UNITED BANK FOR AFRICA PLC was the top traded stock by volume with 35.9 million units of shares while ZENITH BANK PLC was the most traded stock by value N424.7 million.
Leading the gainers today was CAPITAL HOTEL PLC with an upward move from N2.40k oper share to N2.64k per share by 0.24k or 10.00 percent.
Next was NCR (NIGERIA) PLC. moving from N2.73k per share to N3.00 per share by 0.27k or 9.89 per cent, and UNITY BANK PLC, which upped from 0.59k per share to 0.63k per share by 0.04k or 6.78 per cent.
On the reverse side, however, LINKAGE ASSURANCE PLC fell from 0.74k per share to 0.70k per share by 0.04k or 5.41 per cent.
It was followed by CORNERSTONE INSURANCE PLC which declined from 0.56k per share to 0.53k per share by 0.03k or 5.36 per cent, while OANDO PLC fell from N3.14k per share to N3.01k per share by 0.13k or 4.14 per cent.
Performance across sectors was mixed with the Banking (-0.9%) and Insurance (-0.3%) recording declines, while the Industrial Goods and Consumer Goods indices closed flat.
The Oil and Gas (+0.6%) index was the sole gainer.