Nigeria's teledensity down by 6.03% in four months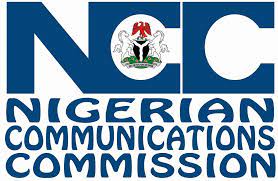 About 15.8 million subscribers have lost access to telecommunications services in the country due to the ban on new SIM cards activation and replacement of subscribers' damaged/missing SIM.
As a result, the country's telephone density dropped by 6.03 per cent in the last four months.
Teledensity is the number of telephone connections for every hundred individuals living within an area. It varies widely across nations and also between urban and rural areas within a country.
The April subscription data released by the Nigerian Communications Commission (NCC), showed further drop-in access to telecommunications services in the country.
As of the beginning of the year, 2021, there was a teledensity of 104.89 per cent, which dropped to 98.86 by the end of April, the report shows.
Telecom Operators also lost 12.5m Internet users as broadband penetration dropped to 40.6%.
Internet users, which stood at 151.3 million in January, dropped to 141.8 million, which showed a loss of 9.53 million users.
Broadband penetration also dropped significantly, losing 2.27 per cent. Penetration was 42.93 per cent in January but fell to 40.6 per cent by April ending.