Making your brand a toast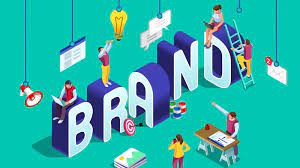 Customers are said to be kings. They decide what the producer put into the market. Any manufacturer that does not take consumers' taste into cognisance while designing his products would soon be out of business. 
Marty Neumeier in his write-up, "The Brand Gap" says customers want a brand that they feel they need in their lives. They want a product that gives them value for the money they expend buying it.
You must know that consumers' needs are always changing, so, you must be up-to-date with their needs and help them meet them. This would make your brand stand out among its competitors.
To make your brand a toast to consumers, in respective of what you are into, you must begin with packaging. Appearance is vital to acceptance. Before customers even try a product, it's package must first appeal to them.
You r product may be the best, but if its packaging is less appealing, it would not never leave the shelve. So, to make your brand a success, you have to apply some of these tips:
Make simplicity your watchword
Many producers in the bid to make their product eye-catching come out with an overdone design. Packaging is a big part of a customer's decision, but a package is too lousy, it would work against your product. Too many different colours, graphics, and designs can be very overwhelming for consumers, leaving your product alone on the shelves as your competitors sell out.
Let modesty be your watchword. Consider designs that are interesting and attractive without going too far past the boundaries of your industry. Make sure your fonts are legible and that your packaging focuses on the highlighting your product's best attributes without dominating your design.
Let your design be professionals
Customers are not only interested in the quality of the product they want to buy. They are looking for a product that has both impressive form and impressive function. Some companies feel that a quality product will speak for itself, but this is not entirely the case.
No matter how great a product may be, customers need a reason to be motivated to purchase it in order to discover its merits. Keep your package design professional, neat, and clean in order to attract as many buyers as possible. While Clip Art and a label printed in Comic Sans might be easy, if won't impress your potential customers.
Your design must be relevant
Packaging is a very unique asset for a product, and one that means a lot when it comes to your sales potential. Branding that succeeds is simple, straightforward, and professional, but must be designed with a specific product in mind.
Don't just pick a design because it looks good. You must consider how appropriate it is to product. ,
The best packaging idea in the world won't work if it's not appropriate for your product. A charming label featuring imagery appropriate for a high-end bottle of wine will not make sense in a children snack. When choosing a packaging design for your product, focus on ensuring your designs are relevant to your product.
Have your market in mind
The demography of those you want to buy your product must take centre stage in your packaging design. Is your product meant for teens, children, male or female? This is an important question you must answer with your package design.
Packaging for children products must be in bright colours like orange, yellow, red etc. with good cartoons, while package for male product should be in warm and cool colours.
 Carefully choose your colour
The psychology of colours shows that different colours have different impacts on human emotions. When you design a package, the colours you choose can make a big difference on how your customers perceive your products.
When designing packaging for your products, think carefully about what the colours you are using say to convey a message to your customers. Whether your food is bold and vibrant or reserved and refreshing, it is important to select hues that convey this to the customer.
Re-examine the size of your packaging
If you don't plan your packaging properly, from size to style to sealing method, losing shelf space is a natural occurrence.
The size of a package makes a big difference in the success of your product. For example, if your products have a short shelf life and are perishable, a large package may be costing you more than you realize. Instead of wasting money on unnecessarily large bags or packs, consider scaling down your selection for your customers' convenience.
Let there be a connection between flavour and packaging
There are many times customers go to a mall, and end up buying a product they did not budget for beforehand, because of its amazing looking product.  Use colour and a style that implies great taste and experience to elicit a sensation in your potential customers.
When designing your packaging, consider what your design says about your product and spend time detailing the ways in which you can satisfy consumers' cravings. If your product doesn't carry a message, there's no reason for a customer to make a purchase.
Tell stories with images
A picture is said to speak volumes than thousands of words. Let this count in your packaging. Most consumers only spend several seconds scanning the shelves, looking at all of their available options. Many of them don't bother to read the text on the package.  So, get the attention of the customers  your brand in order to draw attention to what you have to offer. When your target audience can see what's in store, they'll be much more likely to make a purchase.