Nigerian Exchange sustains upturn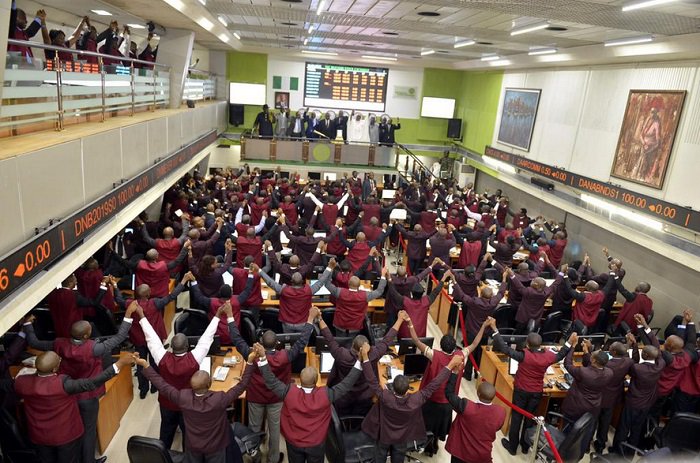 Buying interest in MTNN, FCMB and WAPCO buoyed the Nigerian equity market performance to a second consecutive gain on Thursday.  
The All-Share index rose 0.2% to 38,548.24 points, market capitalisation increased by ₦34.3bn to settle at ₦20.1trillion and the year to date loss improved to -4.3%.
Trading activity strengthened as volume and value traded rose by 59.1% and 41.2% to 249.7m units and ₦1.9 billion respectively.
The most traded stocks by volume were SOVRENINS (35.5m units), FCMB (22.7m units), and MANSARD (16.9m units) while STANBIC (₦182.9m), WAPCO (₦100.3m), and MTNN (₦99.2m) led by value.
The AFR-ICT and Consumer Goods indices led gainers, up 0.8% and 0.2% respectively, due to buying interest in MTNN (+1.5%) and FLOURMILL (+1.1%).
Similarly, the Insurance, Oil & Gas and Industrial Goods indices rose 6bps, 5bps and 1bps respectively, following price appreciation in REGALINS (+3.8%), OANDO (+0.7%) and WAPCO (+0.5%). Conversely, the Banking index fell 0.5% on the back of sell-offs in FBNH (-0.7%)  and UBA (-0.7%).
UPL (+10.0%), BERGER (+9.8%) and JOHNHOLT (+9.4%) led gainers while CWG (-9.6%), UBN (-6.7%) and SOVRENINS (-6.7%) led decliners.