MTNN, Zenith Bank, others spur Nigerian equity market to recovery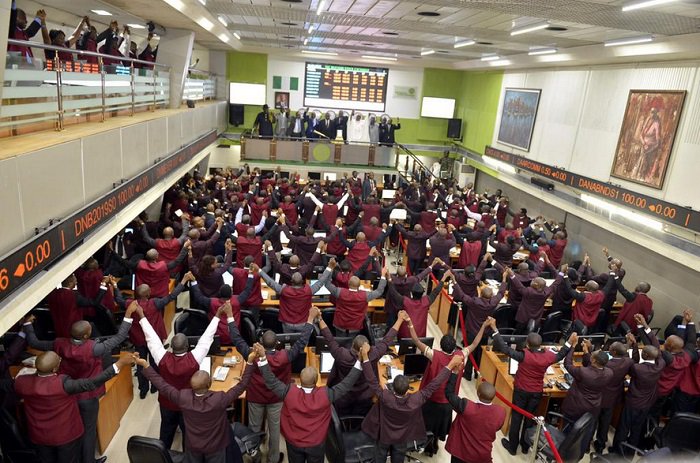 Bargain-hunting in MTNN, Zenith Bank, FBNH and Guinness propelled the Nigerian equity market to reverse previous losses on Wednesday.
The benchmark index rose marginally 0.09% to 38,636.15 points as the market capitalisation increased by ₦18.0billion to settle at ₦20.2trillion and year-to-date loss improved to -4.1%.
Investors' appetites rose, causing the volume of stocks traded to increase by 33.2% to 278.0 million units, although the value traded declined 21.9% to ₦2.3billion.
The most traded stocks by volume were JAPAULGO (46.2m units), UACN (32.6m units), and Fidelity Bank (28.5m units) while Zenith Bank (₦431.4m), UACN (₦311.5m), and GTBank (₦250.9m) led by value.
The AFR-ICT and Consumer Goods indices gained 0.3% and 0.2% respectively due to price appreciation in MTNN (+0.6%), GUINNESS (+10.0%) and INTBREW (+0.9%).
However, the Insurance index led losers with a 2.2% decline on the back of profit-taking in NEM (-6.5%) and MANSARD (-2.1%).
The Banking and Oil & Gas indices also declined by 20bps and 5bps respectively due to price declines in GUARANTY (-0.5%), STERLING (-8.3%) and OANDO (-0.7%). Price weakness in CUTIX (-9.8%) dragged the Industrial Goods index lower by 0.01%.
Guinness (+10.0%), Meyer (+8.2%) and Wema Bank (+5.3%) were the top gainers, while NNFM (-10.0%), FIDSON (-9.9%), and CUTIX (-9.8%) were the top decliners.