SEC sanctions Onyema to head NSE Group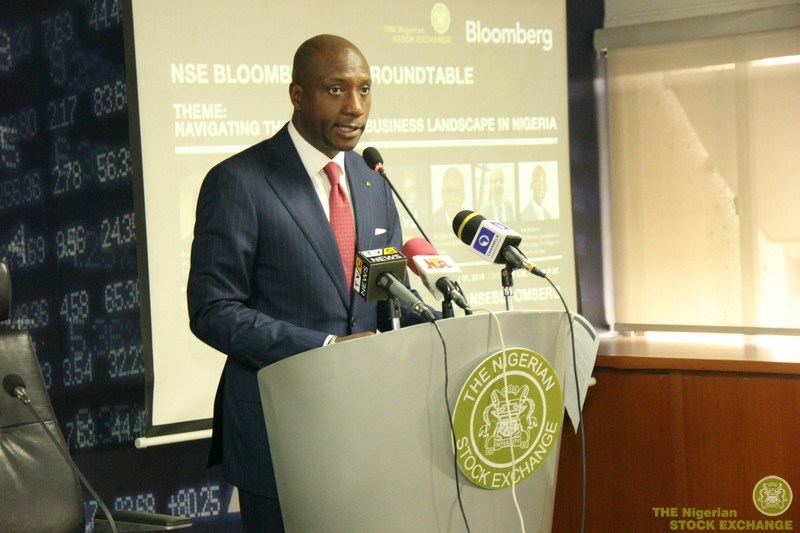 The Securities Exchange Commission (SEC) has approved the appointment of Oscar Onyema as the Group Chief Executive Officer of the Nigerian Exchange Group following its demutualisation.
SEC also approved the appointment of Temi Popoola as Chief Executive Officer, Nigerian Exchange Limited and Tinuade Awe as Chief Executive Officer, NGX Regulation Limited.
Under the demutualisation plan, a new non-operating holding company, the Nigerian Exchange Group plc (NGX Group) has been created, the Exchange explained in a release.
The Group will have three operating subsidiaries – Nigerian Exchange Limited, the operating exchange; NGX Regulation Limited, the independent regulatory company; and NGX Real Estate Limited, the real estate company – forming the Group. All the entities have been duly registered at the Corporate Affairs Commission.
Otunba Abimbola Ogunbanjo, Chairman, Board of Directors of the Group, while commenting on the appointments said: "The confirmation of these appointments are an important step in the process of building a leading and resilient African Exchange Group following the completion of our demutualisation programme. I am delighted to continue working with Oscar N. Onyema, OON who has played a significant role in the reshaping of the Exchange. As a proven business leader and strategic thinker, I am confident that he will elevate the Nigerian Exchange Group (NGX Group) and its subsidiaries successfully into a new era of development."
He thanked Aigboje Aig-Imokhuede, who retires as Ex-Officio of the National Council following the demutualisation of the Exchange.
"He not only provided wise and valuable counsel to the NSE over the years in its quest towards its demutualisation, he contributed significantly to the transformational achievements recorded by the Exchange during his tenure as President. I speak on behalf of the Council and Management of the NSE in commending him for his exceptional service and wishing him well in his future endeavours. Equally, I thank all past leaders of the Exchange many of whom started this journey and are alive to witness this epochal transition," he added.
A.B Mahmoud, Chairman, Nigerian Exchange Limited, noted that the confirmation of the appointment of Temi Popoola as the first Chief Executive Officer of Nigerian Exchange Limited comes at a pivotal moment for Nigerian capital markets as the Exchange enters a new phase of its history as a demutualised company, bringing to the Exchange his track record of achievement local and global capital markets.
He said Popoola will focus on ensuring the Exchange delivers an even higher level of service for all its participants and stakeholders, including investors, listed companies and brokers.
Catherine Echeozo, Chairperson, NGX Regulation commented: "The clear separation of the regulatory and business functions is an essential part of the Group's operations following demutualisation and the Board was determined to ensure the selection of an experienced regulator for this task. I believe all the Exchange's stakeholders will welcome the announcement of Tinuade Awe as the first Chief Executive Officer of NGX Regulation, given her prodigious experience and track record in capital markets regulation. Our stakeholders can continue to look forward to a robust and transparent regulatory regime under her leadership."