Sanwo-Olu states Lagos readiness to key into AfCFTA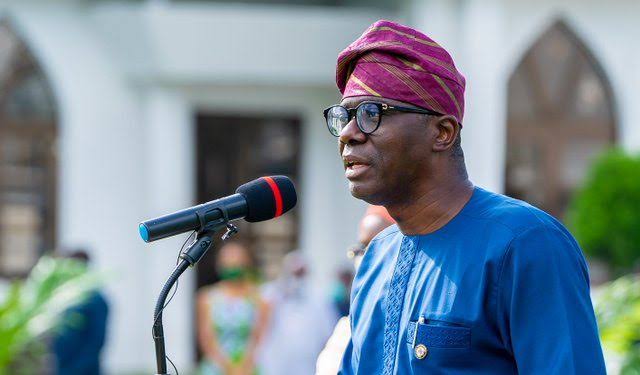 Lagos State has resolved to work with the National Action Committee on the African Continental Free Trade Area Agreement (AfCFTA) in achieving the set objectives for the benefit of residents, Governor Babajide Sanwo-Olu has disclosed.
Sanwo-Olu while receiving the Minister of Industry, Trade and Investment and Chairman, National Action Committee on African Continental Free Trade Area Agreement (AfCFTA), Otunba Niyi Adebayo-led delegation visited him in Lagos on Tuesday, promised that the state will domesticate the implementation of the AfCFTA agreement, which seeks to create a single market for well-produced in Africa and give signatory countries access to combined Gross Domestic Product (GDP) of $3.4 trillion.
He said, "We have been listening and observing quietly as a sub-national to wait for any time like this where we can collaborate and take ownership at the sub-national level.
"I assure you that Lagos is not just the commercial or economic nerve centre by mouth, it's also so that we can take that leadership role in the comity of states and lead effectively. We need to scale up infrastructure, capability to be able to take full advantage of what the entire African economy has to offer our country and state. "
Sanwo-Olu added that his government wants Lagosians to think local but act globally so they can have the opportunity to send their goods and products to every part of Africa and the world.
"We will work with your team, set up a local action committee where we can have a one-stop-shop for the private sector on information, guidelines, understanding what is expected of them so that this thing can take footing quickly and Nigeria can take its full benefit.
"We want others to enjoy the benefits, but we are not a big nation for nothing. We want to take the full benefits but also to open our markets for others to access."
Adebayo said since Lagos remained the arrowhead State for Nigeria's export trade expansion, uniquely positioned to take full advantage of the AfCFTA agreement.
He said: "President Muhammadu Buhari charged the Committee to coordinate the activities of public and private sector stakeholders at all levels to undertake interventions to prepare Nigeria for trading under AfCFTA.
"Since the bulk of Nigeria's wealth, both natural resources and human talent, are domiciled in the States, it is a matter of necessity to domesticate the trade agreement at the State and grassroots levels."