CBN unveils new cybersecurity campaign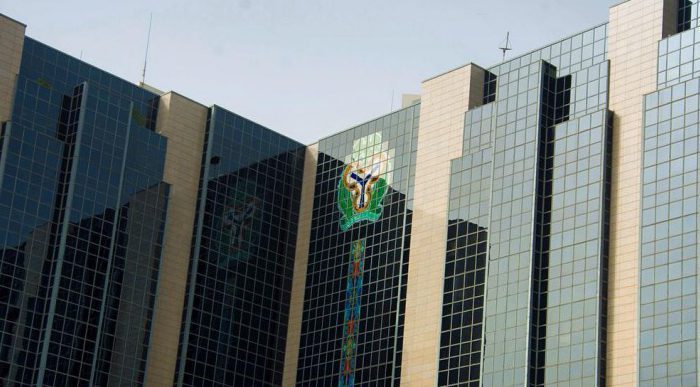 The Central Bank of Nigeria (CBN) has launched a public enlightenment programme and cyber awareness initiative tagged #NoGoFallMaga in Lagos.
The programme aims to promote general public awareness on cybersecurity, reduction of cybercrime and financial fraud which have been rampant due to the increase in digital transactions.
NoGoFallMaga is the result of a strategic trio partnership between the CBN, CCISONFI (a committee formed under the guidance of the CBN and made up of the Chief Information Security Officers of Nigerian Deposit Money Banks and Payment Service Providers (PSPs)) and finally Cybersafe Foundation, an independent non-governmental organisation.
NoGoFallMaga was adopted as the name for the cross-financial industry cyber awareness campaign aimed at combating preventable digital fraud with consumer-centred sensitization and education.
Digital fraud in this context includes email deception, phone-based scams, online fraud – particularly where cybercriminals impersonate trusted organizations.
In a remark, the Executive Director Cybrrsafe foundation Miss Confidence Starvely said efforts to educate customers of financial institutions on cyber hygiene best practices, especially the most vulnerable, must be stepped up. Using traditional platforms and creative approaches, using communication channels reaching semi-rural communities, leveraging entertaining music.
Starvely said the Flagship initiative which entails partnership with the Committee of Chief Information Security Officer of Nigerian Financial Institutions (CCISONFI) and the CBN to launch the NoGoFallMaga Campaign, will enable them to join forces to reach the 40million Nigerians who currently access financial services across the country, raising mass cybersecurity awareness and consequently reducing the success of rate of cyberfraud attacks among customers.
The Chairman' Committee of Chief Information Security Officers of Nigerian Financial Institution, Mr Abumere Igboa said the committee became necessary due to the need to have an industry body supporting the CBN in providing guidance and advisory services related to Cyber, Data and Information Security across the Nigerian Financial & Payment ecosystem as the cyber threat landscape continued to evolve.
Mr Igboa Pointed out that the increase in the use of digital platforms has greatly transformed the cyber & technology landscape thereby coming with its own risk, hence the need to sustain trust and confidence in customers ability to communicate and transact securely within the financial ecosystem, and a loss of such trust and confidence could undermine the benefits of CBN's cashless economy or the ability to continually leverage technology as an enabler of social and economic development.
In a speech, the Director of Banking Supervision, CBN, Mr Haruna Mustapha who was represented by Dr Adedeji Adetona who assured that CBN was ready to partner with industry stakeholders to develop awareness programs that can be integrated into the education system to create a security culture for citizens from childhood noted that cybersecurity was part of Governor of Central Bank's five-year policy trust 2019 to 2024.
The nogofallmaga cyber awareness campaign will be taken to grassroots in various Nigerian languages, social media platforms and higher institutions.
(FRCN)