Banking, oil & gas stocks lift Nigerian equity market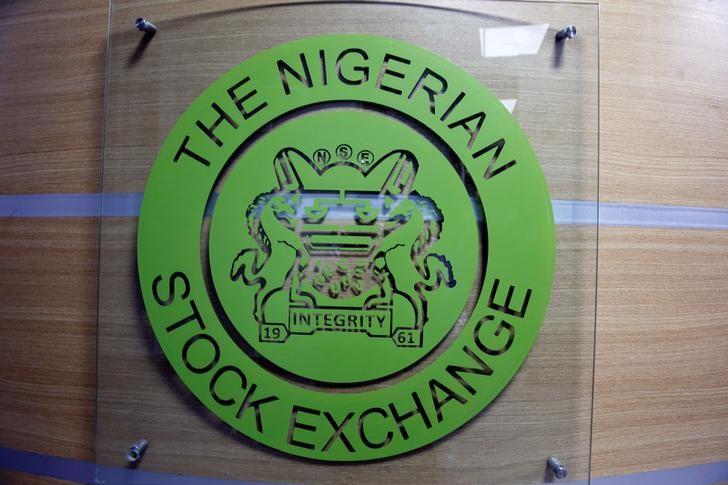 The Nigerian equity market recorded its second consecutive gains on Thursday, driven appreciations recorded banking and oil & gas stocks.
The All-Share Index (ASI) grew by 25.80 absolute points, representing a 0.07% rise to close at 38,799.83 points., the Market Capitalization added N13.50 billion, representing a 0.07% growth to close at N20.30 trillion with the market performance this year improving further to -3.7%.
Of the 13 equities which appreciated, CHIPLC (+9.7%), JAPAULGO (+9.4%) and OANDO (+5.2%) were the top gainers, while ROYALEX (-7.7%), STANBIC (-6.9%), and JAIZBANK (-6.1%) led nine other laggards.
The domestic stock market extended the bullish sentiment as the All-Share Index rose 7bps to settle at 38,799.83 points due to buying interest in ZENITH (+3.8%), GUARANTY (+2.7%) and ACCESS (+1.9%).
The banking sector recorded the most gain, up 2.2% due to price appreciation in ZENITH (+3.8%), GUARANTY (+2.7%) and ACCESS (+1.9%).
The Insurance and Oil & Gas sectors advanced by 0.6% and 0.4% respectively on the back of buying interest in AIICO (+5.0%) and OANDO (+5.2%).
Meanwhile, the Consumer Goods sector dipped 0.2% due to profit-taking in INTBREW (-2.6%) and HONYFLOUR (-5.0%).
AFR-ICT and Industrial Goods sectors, however, closed flat.
Investors slowed downed in trading activities as the volume stocks traded declined 59.2% to145.3 million units in 3,525 deal and the value of the total transaction fell by 62.4% to ₦1.6billion.
FBNH (21.9m units), GUARANTY (20.5m units), and ZENITH (17.6m units) were the most traded regarding volume, while GUARANTY (₦589.2m), ZENITH (₦379.9m) and FBNH (₦157.2) led by value.