Former AON secretary urges Azman's MD to resign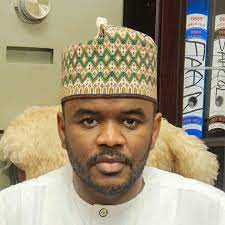 The Chairman of Fly Hudson Aviation and former Deputy General Secretary of the Airlines Operators of Nigeria, (AON) Alhaji Mohammed Tukur has joined other industry stakeholders in condemning the statement issued by the AZMAN Airlines' management after the suspension of its operations by Nigeria Civil Aviation Authority (NCAA).
The airline's Boeing 737 series were grounded by the authority for safety audit following several incidents and a mass sack of its pilots for refusing to fly sometimes on safety grounds.
The management in reaction to the suspension of its operations by the NCAA issued a statement claiming that the action of the authority was a vendetta from the Director-General, Captain Musa Nuhu over unresolved transaction way back in his days as Nigeria's Permanent Representative at the International Civil Aviation Organization (ICAO) in Montreal, Canada.
Alhaji Tukur who described the press statement by the airline as reckless and unprofessional said by such action, the Managing Director, Alhaji Faisal Abdulmunaf was no longer fit to serve as the accountable manager of the Airline.
He also demanded that the Chairman of AZMAN,  Alhaji Abdulmunaf Sarina should honourably resign his position as the chairman of the domestic airlines' body, Airline Operators of Nigeria, (AON) because he has exhibited a lack of integrity and honour to lead the body.
Tukur opined that for AZMAN to have toed the line of blackmail to respond to the action of the NCAA indicated its lack of understanding of the aviation safety procedures in the aviation industry adding. " it is not easy to the witch hunt in this industry because the records and books on NCAA inspections are open and cannot be manipulated ".
While urging the NCAA boss, Captain Nuhu not to be deterred by the unfortunate blackmail, Alhaji Tukur suggested a withdrawal of the airline's airworthiness certificate, (AOC) if at the end of the audit AZMAN is found culpable so that it will serve as a deterrent for such action by any airline in future.