Banking stocks lift Nigerian equity market 0.54%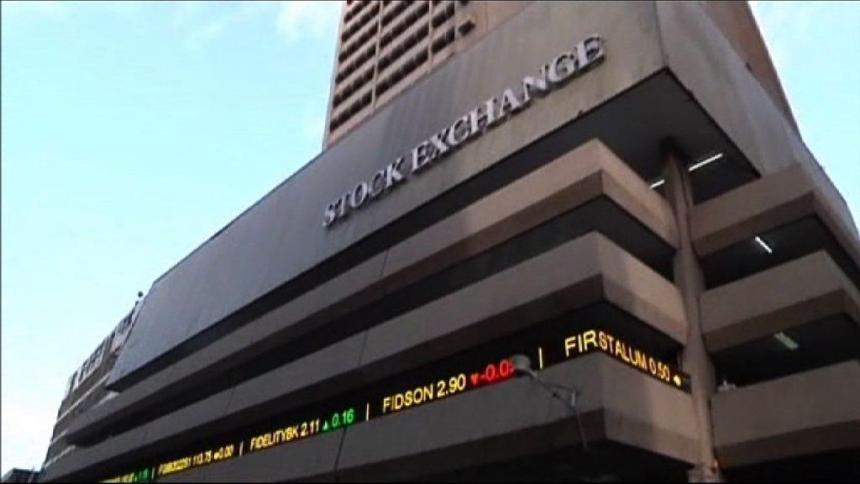 Gains by banking stocks reversed the previous day's loss as the Nigerian equity market appreciated 0.54% on Thursday.
The All-Share Index (ASI) rose by 208.71 absolute points, representing a growth of 0.54% to close at 38,914.84 points, while the Market Capitalization gained N109.20 billion to close at N20.36 trillion.
ETERNA appreciated by 9.96% to 21 other advancers; LASACO and ZENITH, which added 8.3% and 7.3%, respectively, were the other two top gainers.
On the other hand, two insurance firms- LINKASSURE and WAPIC which shed -9.09% topped the 11-laggard list.
Investors exchanged 1.5billion units of equities worth ₦5.9 billion in 4,040 deals as UNITYBNK (1.0bn units), MULTIVERSE (200.2m units) and GUARANTY (122.2m units) while GUARANTY (₦3.6bn), ZENITH (₦711.9m) and UNITYBNK (₦700.7m) led by value.
Investors showed strong interest in banking stocks propelling it to appreciate 4.4%, driven by the interest in GUARANTY and ZENITH.
WAPCO also inspired the Industrial Goods sector to rise by 0.2%.
However, the Insurance sector topped the losers, dipping 0.8% due to declines in WAPIC and LINKASSURE, while Also, the Consumer Goods and Oil & Gas sectors were down 0.2% and 0.1% respectively on the back of losses in OANDO -3.0, DANGSUGAR -2.9% and HONYFLOU -5.6%.