Sex scandal: FCMB board investigates, pressured to suspend MD, Adam Nuru as 600 sign petition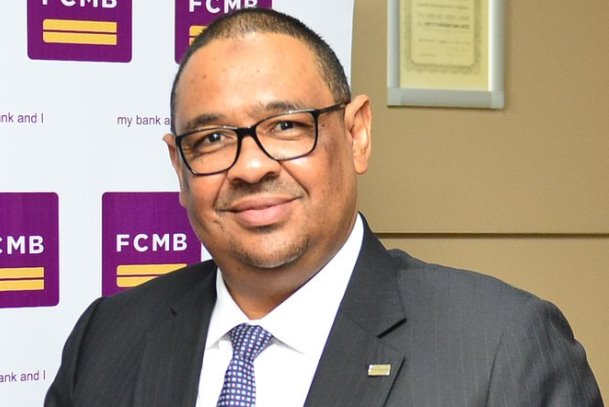 Fresh information reaching Business Live revealed that the board of FCMB Group Plc, the parent company of First City Monument Bank (Bank) is under pressure to suspend the managing director of the bank, Adam Nuru, on "unethical grounds."
This is coming even as over 600 people have signed a petition asking the Central Bank of Nigeria (CBN) to investigate and sack the bank MD.
According to inside sources, the bank's board led by Otunba O. O. Senbore is said to be taken aback by embarrassment the alleged scandal has caused the bank and has therefore constituted a committee to investigate the allegations and advise on the next line of action. The source, however, added that the committee may recommend Nuru's suspension pending the conclusion of investigation.
The petition, initiated on Wednesday, alleged that Nuru was responsible for the demise of Tunde Thomas, said to have died of depression on December 16.
According to the petition, the FCMB MD allegedly had an affair with Moyo Thomas, the deceased's wife, resulting in two children.
It alleged that Moyo had informed her husband that she was leaving Nigeria for the United States with the kids only to call him upon arrival that the children did not belong to him.
The petition claimed the news initially caused Thomas to go down with a stroke which he later recovered from before meeting another lady whom he planned to marry.
Thomas was, however, said to have suffered a cardiac arrest after returning from work — about two days before his introduction to his already pregnant girlfriend.
The petition, addressed to Godwin Emefiele, CBN governor, and the FCMB's board, described the case as "an unjustifiable economic oppression by the elite against the less-privileged in the society."
It called for a holistic investigation into the matter, alleging that the MD had been trying to sweep the "unethical conduct" under the carpet.
"This is a case of gross misconduct based on ethical grounds and an unjustifiable economic oppression by the elite against the less-privileged in the society," it read.
"The MD has been doing everything possible to sweep this case under the carpet. We implore the Central Bank of Nigeria as the apex regulator and the board of FCMB to investigate this for the integrity of the bank and Nigerian banking industry."
Neither FCMB nor its MD has responded to the allegations.